A very popular trend that is mostly seen during the New Year and Christmas holidays and very fancy restaurants, it's stone cooking which basically is cooking on a stone, as the name suggest. Mostly any cut of meat or fish that can be eaten on the rare side can be cooked on the stone, for example grill stone for steak like beef or venison and fish like salmon. So picture, a family gathering all seated around the table enjoying a steak on a grill stone.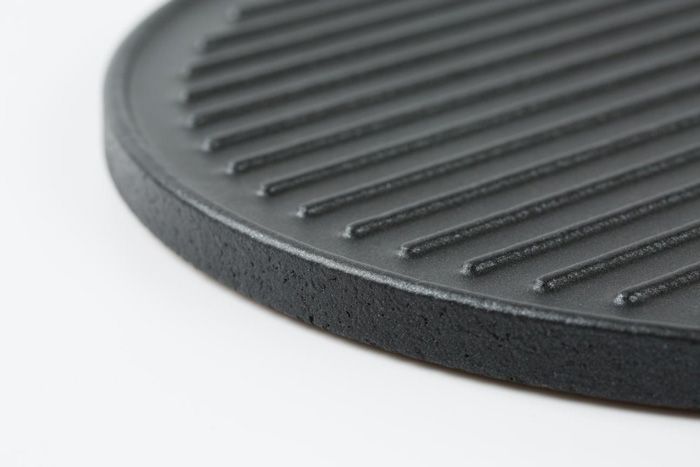 This may be a new tendency to be done home, as there are already suppliers online that are able to sale grill stone for steak, like the company Shengye which specializes on grill stone by wholesale, as well their stones are eco-friendly and free of heavy metals, cadmium, lead as well as other harmful substance.
Steak stones are very easy to use and similar to the use and preparation of the pizza stones. They are great to cook meat or to keep it heated as they can remain sizzling hot for between 20-30 minutes, thanks to the material. After that the stones are able to be cooking for up to 50 minutes and will maintain too hot to handle without protective oven gloves for over an hour.
The normal steak stone vary from material from stainless steel, cordierite or granite or volcanic stone, all components made to last and stand the test of time. It's important to do research on a company before buying it's product, as some can sell cheap and unsafe products while others promote their products as being natural and cut from best sourced stone which is best to cook the steak on.
The best way to clean a steak stone is to place it in a sink with warm water running and leave it for around 20 minutes, after that time the surface is going to be able to be wiped clean. Another benefit of this product is that there are varying sizes online which makes the options for meals to be prepared endless, as they vary from individual platters to larger stones for shared experiences.
The grilling stone is going to work great for dinner parties as it is reliability easy to prepare food for guests, as each can have their own meal on a personal hot. Guests will be able to have an engaging dinner experience as they would be able to cook their raw ingredients like, smaller pieces of meat, medallions, pork chops, chicken and fish fillets.
It's important to remember that poultry should not be cooked from rare on the steak stones, but they can be cooked first and presented on them, as a way to keep it piping hot and allowing the diner to become a small spectacle to accompany the meal.
In conclusion, the decision of investing on a steak stone is great as it is easy to put together and serve, and spend a new dinner experience as the cooking time will be spend with friends instead of in the kitchen.