A major characteristic that should be taken in consideration while buying a BBQ grill stone is to observe if the baking stone manufacturers are displaying them as being glazed or not, as this finishing detail of the product might make a difference in the cooking process.
There is a great debate online as to whether a glazed BBQ oven stone has an effect on the meal that is been cooked in comparison to it being unglazed, whether it is a pizza, a pie or meat that are being cooked, just to name some options.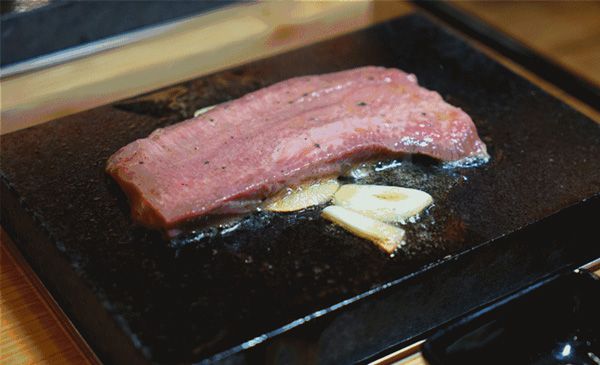 There are not many articles online that touch on this topic, if searched there will appear two forums where people present their personal experiences and thoughts about a glazed vs. an unglazed oven stone. In this debate both parts are presented with pros and cons, so with this in mind, we are going to be stating some known facts about both glazed and unglazed stone finishing.
Baking oven stones or pizza stones come in different natural materials, with the most common being clay, marble, tile and firebrick. Most of them are sold primarily as being "unglazed", this finish is used as the purpose of the stone is to absorb moisture while providing even heat.
But still there are some stones that are sold as "glazed" it may seem counter intuitive but most of them are considered "micro-glazed" which means the glazing has fine fissures that allows the moisture to be soak up. The pizza stones that are fully glazed should be listed, by the manufacturer as being non-absorbent.
The greatest benefit of a glazed baking stone is the easiness that comes when it is needed to be cleaned. The glazed component means that the stone are non-sticky, which means there is no need for parchment paper or non-stick spray or cooking oil to prevent the food to stick.
A great baking stone supplier is the Chinese company Shengye, which has the brand ROCKSHEAT that is described as a pizza stone supplier, founded 22 years ago, that specializes on the manufacturing of pizza oven stones, BBQ grill stones, refractory pizza stones, and pizza stone sets. Their latest items are very innovative as they include pizza oven stone with handles, non-stick and glazed pizza stone set with aluminum plate & deflector stone for both oven and grill, as well as a non-stick glazed BBQ oven stone with handles.