Cordierite pizza stone are one of the most popular type of baking stone, this is because it is made out of a mineral that is known for its ability to handle extreme temperatures well, which means it's hard for it to break making it the perfect pizza stone set to own. Having a pizza stone set is the best bet for being able to bake a crispy homemade pizza that gets on the level of a pizza bought in a restaurant.
These pizza-making tools are commonly used for their important characteristic that sets them apart from other type of pizza stone. For this reason, there are a lot of pizza stone suppliers that have this kind in stock, for example, Shengye is one of the largest pizza stone and grill stone manufacturer in China, which ships their high quality products all over the world to North America, Europe, Australia, Korea, Japan and the Middle East.
In the catalog of products supplied by Shengye is the cordierite pizza stone. The benefits and things to take in mind when thinking of acquiring this type of pizza stone are going to be stated below.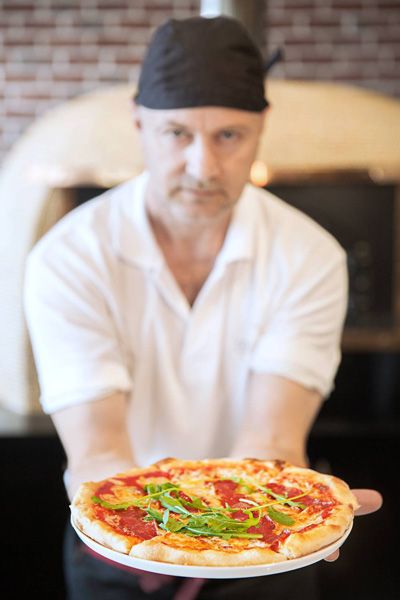 Cordierite pizza stone is thermal shock-resistant, which means that there is no need to worry about it cracking or breaking because something cold has been placed on a hot stone. This material is a great conductor of heat and foods cooked on a cordierite pizza stone will cook evenly.
This type of stone is lead-free, absorbent, and a material that is very durable so it will withstand frequent use in a kitchen, with the proper care and treatment. The price range for this product ranges depending of the supplier but this stones are very affordable, almost half the price of pizza steels, which is perfect for enthusiasts bakers who want to step up their pizza baking skills at home.
The cordierite baking stones work great as a hot food displayer. Is great to keep loaves of bread warm in a worry-free but good-looking presentation.
For this type of pizza stone is important to always preheat it, no matter it an oven or grill are being used. This process might take thirty minutes at 500 degrees before the process of baking the pizza starts. Not to forget to lower the heat on the oven or grill when the uncooked pizza is placed. This stone also works for reheating slices and for frozen pizzas.
In conclusion, cordierite pizza stones are a perfect option if the buyer is an occasional pizza maker as they are a fraction of the price of pizza steels, more durable as they have a higher heat resistance and won't crack if something cold is placed upon them as other products might.